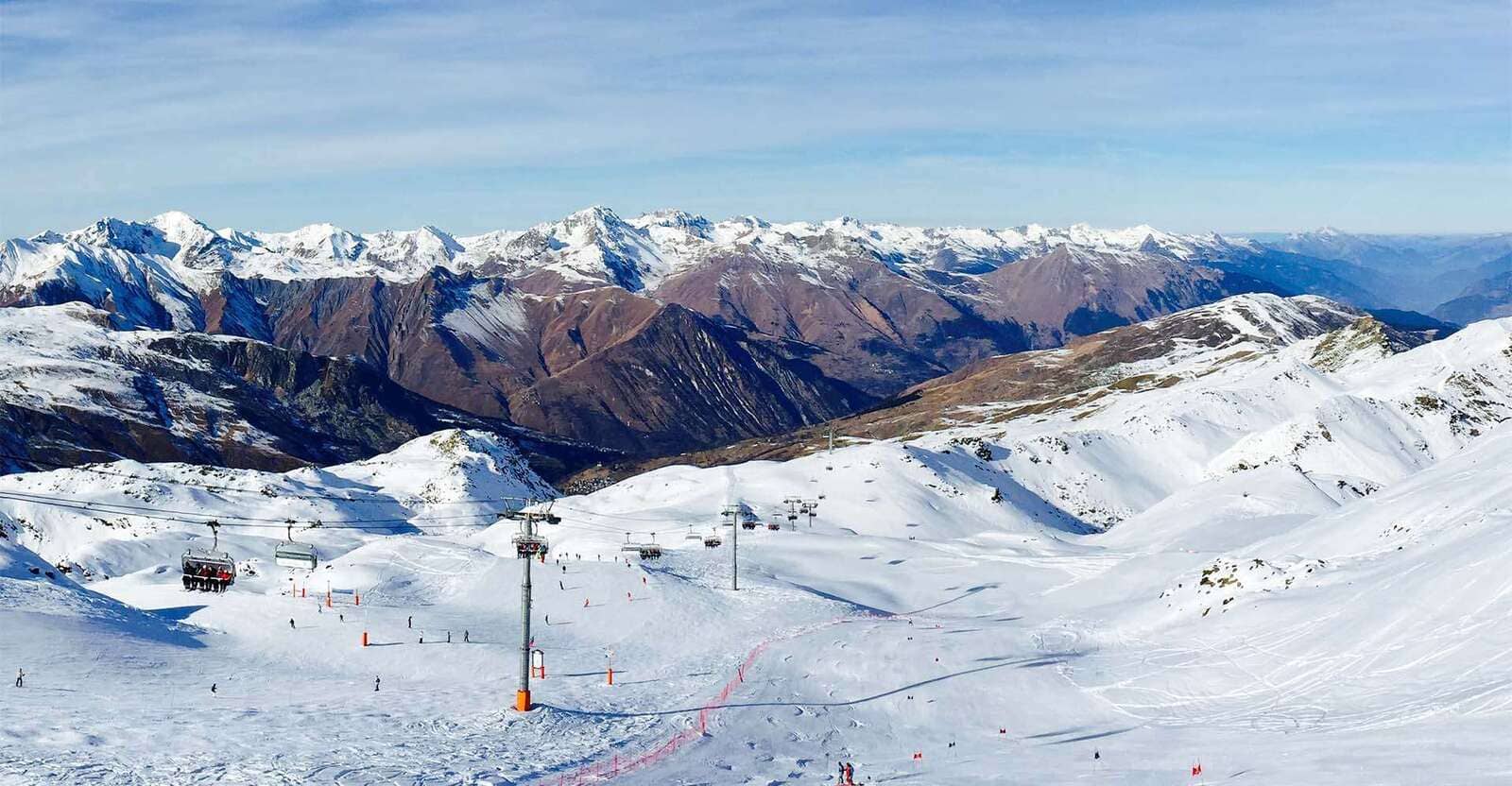 Originally published on December 22, 2021, updated on January 5 with reduced requirements in the UK.
Are you dying to go on a Ski vacation but worried about the current testing requirements? While difficult to understand and follow, the current regulations are actually less stringent than in the Summer when many people were able to travel abroad and enjoy their vacations. It's actually still easy to travel and plan your 2022 ski vacation, and it's probably less expensive than you think. In this guide, we've sourced the most affordable test kits and recommend how to book a ride that's fully protected for your peace of mind.
As of this week (Jan 5) lateral flow testing is acceptable for your 0-2 day test upon return and self isolation is not required, you will await your result. These tests are cheaper than a PCR test, with prices starting at£18.00 per test. Moneysupermarket has a list ofGovernment Approved Home Antigen or Lateral Flow Test Kit Suppliershere. These are also suitable for travel to countries that require the use of antigen tests.
This guide is current as of 5th January 2022 and although we will continue to update it, it is always best to check the UK government page for each country or your own government site for up to date guidance.
Italy
People with double vaccination or with proof of Covid-19 recovery pass can freely visit Italy without isolating on arrival. To enter Italy, you simply need to fill out a passenger locator form and have a negative PCR test within 48 hours or a negative antigen test within 24 hours of entering Italy. For more information you can visit the gov. websitehere.
Cost Summary:
Negative antigen test 24 hours before arrival£18.00-22.00.
Day 0-2 Antigen test upon return£18.00-22.00.
Total cost:£36–£44.00
Switzerland
People with double vaccination orthose who have proof of the Covid-19 recovery pass can visit Switzerland freely. Beforehand, they need a negative PCR test result carried out within 48 hours of arrival or a negative antigen test, carried out within 24 hours of arrival in Switzerland. They must also complete an immigrant form (similar to a passenger locator form) before traveling, which you can findhere.For more information visit the government pagehere.
Summary of costs for a one-week stay:
Negative antigen test 24 hours prior to arrival £18.00-22.00.
Day 0-2 Antigen test on return £18.00-22.00.
Total cost: £36 – £44.00
Austria
Austria is open to vaccinated skiers or tourists who have proof of recovery from Covid-19. Upon entering Austria,you need proof of a booster vaccination or a negative PCR result to avoid quarantine and fill out a passenger locator form.
Cost Summary:
Negative PCR test to fly 48 hours prior to arrival (not required if you have had a booster shot) £35.00 for an Amazon home kit, £55.00 – 80.00 for an in-person proof with a day or less lead time.
Negative antigen test 24 hours prior to arrival £18.00-22.00.
Day 0-2 Antigen test on return £18.00-22.00.
Total cost: £71 – £124.00, if you have not had your booster shot (otherwise max£44.00).

Return to England
If you are double vaccinated and are returning from a country that is not on the red list, you must have the following upon arrival:
Fill in the passenger locator form (available for you to complete 48 hours before your arrival in the UK).
Have booked a lateral flow test or PCR to be performed on the second day of your return.
Protect your vacation from cancellations
Travel insurance
When planning a vacation, but especially with current events, travel insurance is necessary. All providers listed inSupermarketmoneyoffers emergency medical treatment and repatriation for coronavirus claims at a minimum. To protect you under any circumstances, choose insurance that will cover you if you test positive at the resort, so you're covered if you need additional accommodations and return travel.
Also, if you like to go off-piste or practice snow sports in addition to skiing and snowboarding, there are options for you.
Flexible bookings
Book flights and accommodation with providers who have flexible terms that allow you to change dates or cancel for free and receive a refund without excessive administrative fees.
Flexible airport transfers
At Ski Lifts we have always provided a flexible service with free cancellations and modifications to reservations up to 7 days before departure. We now further protect our customers with our covid-19 guarantee, which allows for covid-related cancellations up to the day before your planned departure by 4:00 p.m. m.Book now your ski transfers, or know morehere.
PostingCan I ski in 2022? Current UK Travel Guidelinesfirst appeared inChairlifts.